Vaasa University – COVID-19 Situation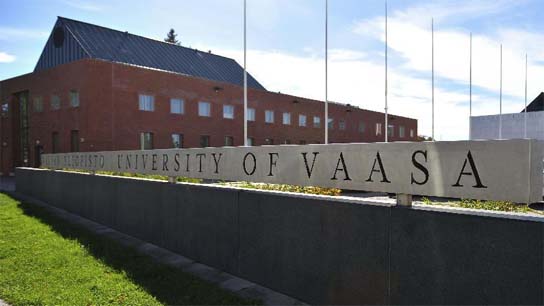 Greetings from Vaasa, Finland. I hope this e-mail finds you well and in good health. We are contacting you today as you have nominated exchange students to the University of Vaasa for the upcoming autumn semester.
The past year has been very exceptional and challenging and we were hopeful that we would be able to welcome exchange students to the University of Vaasa in the autumn. However, the situation continues to be uncertain and therefore the University of Vaasa has made the difficult decision to suspend physical incoming student mobility for the autumn semester 2021.
Even though we will not be able to welcome your students physically on campus in the autumn, we will be offering a possibility to complete a selection of courses online from the home country to the students who were already nominated for an exchange at the University of Vaasa for the autumn semester. We will confirm these courses to you shortly. It is also possible to postpone the autumn semester exchange to the spring semester, if the situation so permits.
The decision on suspending the incoming mobility does not concern double degree students, who can still continue planning their time at the University of Vaasa to include physically coming to Vaasa. The studies for the double degree students will be offered online in the autumn semester.
Any decisions concerning the spring semester 2022 have not yet been made. If the pandemic situation and possible restrictions allow, those students who have been nominated as exchange students for a whole academic year, will be offered an opportunity for a blended mobility in a way that the whole autumn semester would be completed remotely from the home country and spring semester physically in Vaasa.
We will contact the nominated students to inform them about the situation and we will instruct the students to be in contact with you on what to do next.
---