EM-Strasbourg Visiting professor program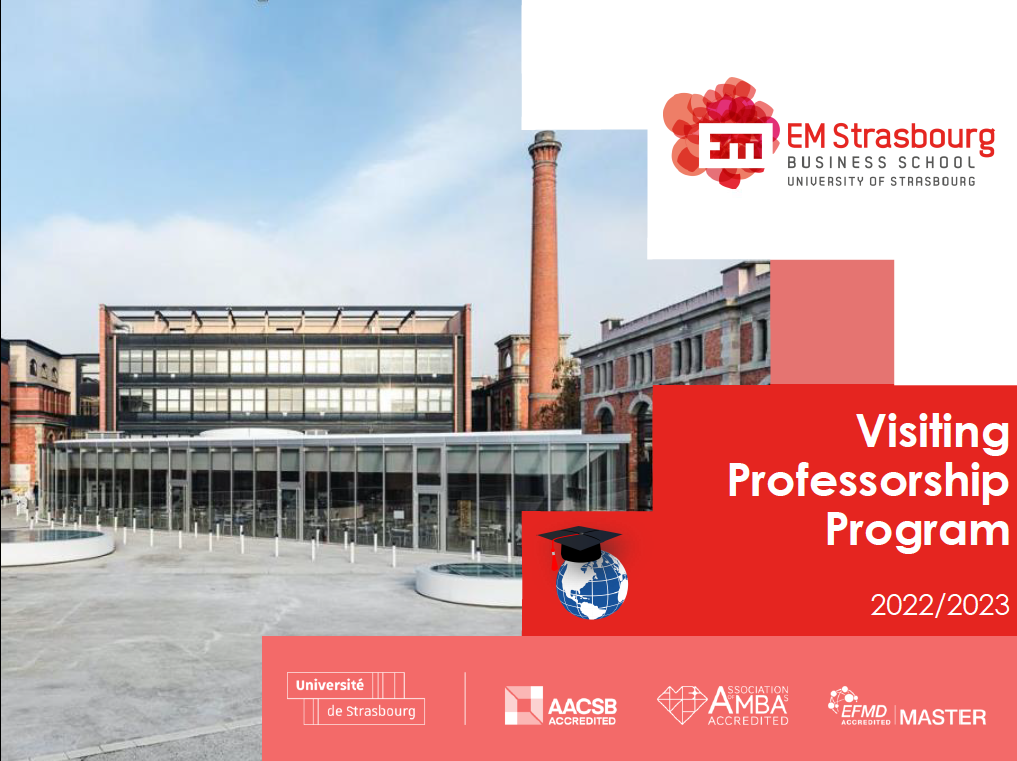 Dear Partners and Colleagues,
I wish to inform you that EM Strasbourg Business School is currently recruiting international faculty for its Visiting Professorship (ViP) Program 2022/2023 (for a two-week period).
For further information on our ViP Program, please see our brochure.
Applications can be made online, in French or English, under the section "Professeurs invites" / "Visiting professors" until February 28, 2022 —> https://si.em-strasbourg.eu/candidatures/
If you have any questions, kindly contact Ms. Jordis Seiler —> vip@em‐strasbourg.eu
Should you deem these opportunities appropriate, please distribute them to any potentially interested candidates in your campus community / academic networks.
Kind regards,
Dr. Kevin Mac Gabhann
Associate Dean for International Relations
Associate Professor
University of Strasbourg
EM Strasbourg Business School
---