Digital Hohenheim Summer School 2021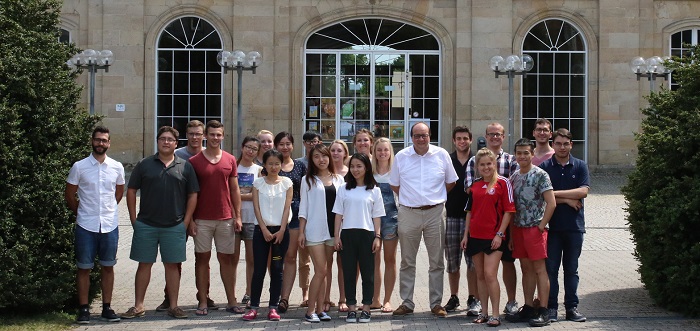 Hohenheim Summer School 2021: DIGITALIZATION, INNOVATION & INEQUALITY
The Hohenheim Summer School 2021 is an intensive academic program designed for advanced undergraduate and graduate students.
Due to the ongoing COVID-19 crisis, the Hohenheim Summer School 2021 DIGITALIZATION, INNOVATION & INEQUALITY will take place in a complete DIGITAL format. The program will be condensed into a 2 weeks program. Besides academic lectures, we will also have digital company visits and digital cultural activities.
University of HOHENHEIM has free places in
the digital Hohenheim Summer School 2021
–    Students will have 10 lecture blocks à 3 hours
–   Lecture blocks will take place Monday to Friday 2pm–5 pm German time (UCT +2). This allows us to integrate students from almost all around the world
–    Afterwards, we will have 1-1,5 hours sessions with company and cultural visits and socializing program
The program is now online: https://wiso.uni-hohenheim.de/summerschool
Tuition fees are € 750. Students from partner universities who are nominated by the international office of their home university can be exempt from tuition fees.
The students who are interested has to be send an email to fedfran@unipv.it and in Cc to birgit.hagen@unipv.it and claudia.tarantola@unipv.it
DEADLINE FOR SENDING EMAIL
CONFIRMATION OF INTEREST IS
MAY 27TH, 2021
---